Wedding Welcome Bags
A great way to welcome your out of town wedding guests is with a welcome bag full of goodies. This will not only make them feel special, but it's a great way to share some of your favorite things. Check out a few of our suggestions below.
For a destination wedding, a beach inspired bag will be a hit with your guests. Sunscreen, bottled water, and a beach towel are a few items to include.
Martha Stewart Weddings
A wine and spa themed bag will be sure to delight.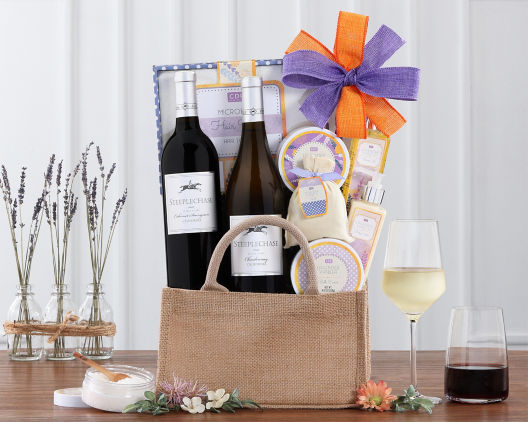 Wine Lover Baskets
Tea and cookies are always appreciated.
Tea Lover Gift Baskets
Scented candles would make a great addition.
Northernlights Candles
Don't forget to add a few of your favorite snacks to conquer the late night munchies!
So what do you think? Will you be using welcome bags for your wedding? Let us know what other items you would add to your bags.
Happy Planning!
Raven J.